Prayer Starters: August 2022
Saturday, August 06, 2022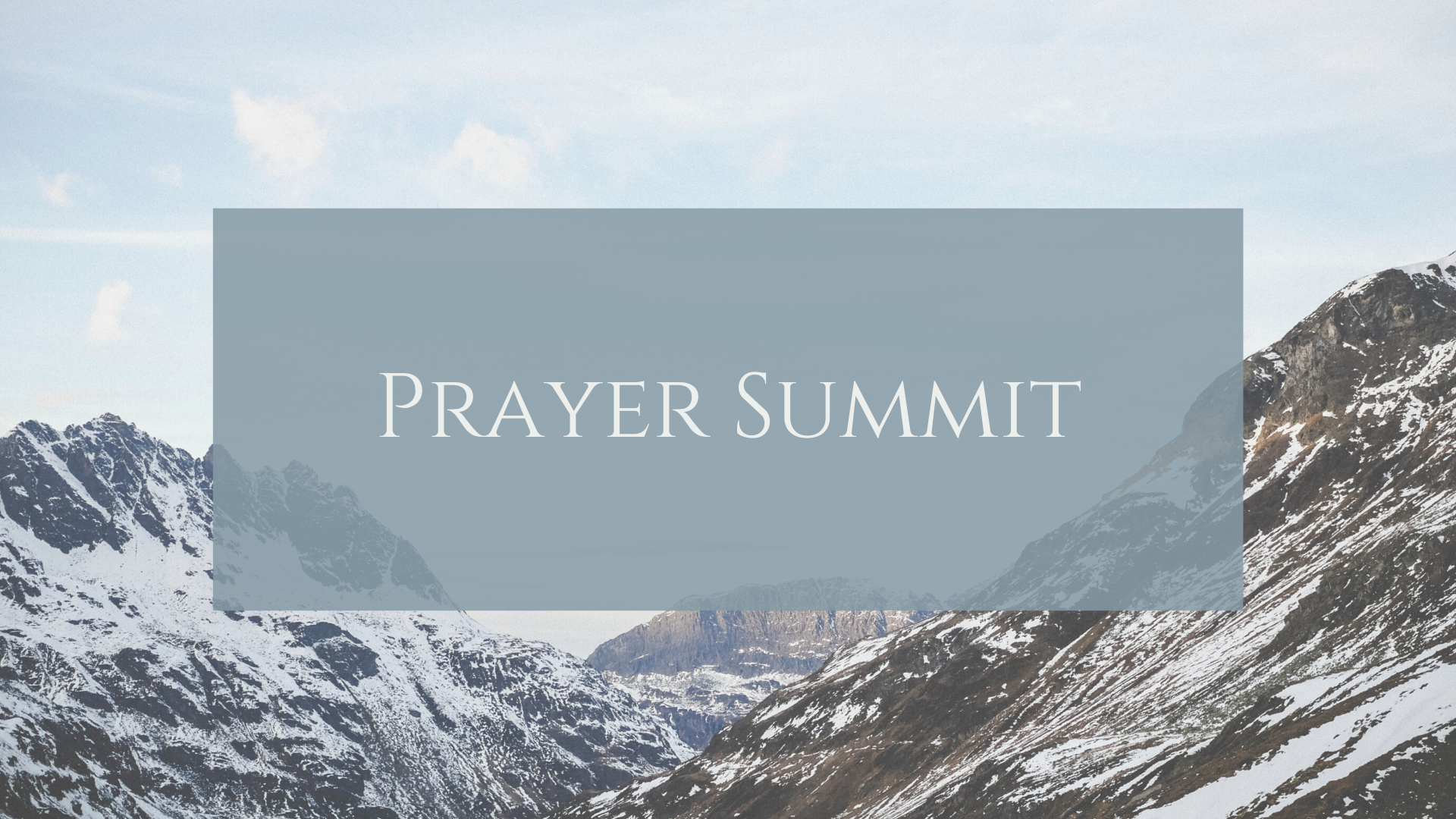 Prayer Guide John 16:24
We gather on Saturday, August 6 to pray very specific prayers over a 3-hour period. Following the extended prayer meeting, we shall continue praying throughout the month of August using these prayer points every day during our private and family prayer times.
Please feel free to add to the prayer guidelines as the Spirit of God lays things on your heart.
There are 6 sessions that can take you an hour or more to pray. Attempt praying for 1 hour if you can make the time. In the event that praying for 1 hour daily is not realistic for you at this point, attempt a whole hour of prayer once a week using these prayer points and any other ones that well up in your spirit.
If you are able, please come to the Prayer Summit meeting each month FASTING. If you have never fasted before, please click on this link for more information https://joyfountainchurch.com/prayer-fasting-guidelines. This means we are encouraging fasting on August 6 and subsequent Prayer Summits. Prayer sessions will begin from noon to 3 pm on the first Saturday of each month. Please note that some prayer points will be repeated as the Spirit of God may lead us from month to month.
1. Prayer of Thanksgiving
Read Psalm 108:1-5
We must begin every session of prayer with thanks to God Almighty, first for who He is and secondly for all that He is doing in our lives.
Take a moment to think about the past months of June and July. Are you able to connect some things God did in your life to prayer requests from the May Prayer Summit? If so be specific in naming those things and giving thanks.
Praise God for the removal of certain vaccine mandates. (We prayed for this is the June summit)
Praise God because He is God and our Father in Heaven
Give thanks for the success of our Prayer Summits in May and June.
Give thanks for good attendance at Prayer Summit
Give thanks for answers to prayer requests that we have begun to see in your life and in JFC.
Give thanks for the stirring of our hearts to prayer
Give thanks in advance for all the answers to prayer from this Summit
2. Prayer of Repentance
1 John 1:8
After praying repentance let us ask for a refreshing of the Spirit to help us in prayer today. Invite the presence of God by His Spirit.
Ask for the help of angels as we pray individually and corporately today and throughout this month. See Matthew 4:11, Luke 1:10
The Psalmist makes it clear how personal sin ruins things for us in Psalm 15, especially as it has to do with third-party relationships
"Lord, who may abide in Your tabernacle? Who may dwell in Your holy hill? He who walks uprightly, And works righteousness, And speaks the truth in his heart; He who does not backbite with his tongue, Nor does evil to his neighbor"

Psalm 15:1-3 NKJV
3. Prayer for Miracles of Salvation and Deliverance
Read Acts 10:1-4, Acts 28:28
Jesus came to deliver us from the power of darkness into the Kingdom of God. Today let us turn our hearts to the first nation community and other religious communities praying for those among them who deep in their hearts want to become followers of Jesus but are locked by a false belief, oppressive or peer pressure system and so cannot leave.
"Then they cried out to the Lord in their trouble, And He saved them out of their distresses. He sent His word and healed them, And delivered them from their destructions.."

Psalm 107:19-20 NKJV
Pray that the anointing destroys the yoke of satan's bondage.
Break any generational curse affecting people and limiting them from finding deliverance in Christ
Lift up the First Nations, Sikh, Hindu, Muslim, and other such communities where there are people wanting to try something different but are being hindered.
Pray for God to answer the secret prayers of those who are religiously oppressed in our nation.
Pray for wisdom for people to know what to do. Acts 10:1-4
4. Asking for 10 (MORE) New Families and Believers Added to JFC
John 12:37-42
There are many people out there looking for truth and desire a relationship with God. They may not know which local church to become part of. As we pray in faith God will lead those who are meant to be with us to us. Angels will join in the work of bringing them into this community.
"So continuing daily with one accord in the temple, and breaking bread from house to house, they ate their food with gladness and simplicity of heart, praising God and having favor with all the people. And the Lord added to the church daily those who were being saved."

Acts 2:46-47 NKJV
Using the verses above and other verses of scripture let us pray the following requests:
Thank God for the 10 NEW families who have started attending our church in the last 4-5 months.
Lord find us all the Cornelius brothers and sisters in Winnipeg. See Acts 10:1-8
Like You ADDED to the church in Jerusalem in Acts 2, Lord Jesus, add to us at Joy Fountain many New Families with many children (youth and teens) who want to know God and grow in relationship with you.
Pray that this church finds favor before men, women, children, youth, and young adults
Pray for 2 12-seater vans to be used for transporting youth of especially non-believing families to events
Continue to work in us to be a people of Prayer, Purpose, and Power.
5. Pray for Land for Future Development(3-6 Acres)
Read Ecclesiastes 9:13-16
While Jesus said we would always have the poor among us He also taught that His disciples should care for the poor. We cannot do this if we are all limited financially in that regard. In Acts 4:36. we are told that some of the people, in order to provide for God's advancing work, sold their landed property and brought the proceeds of sale to the apostle's feet.
If everyone who follows Jesus does their part in giving to the local church we will not lack the finances required to do all that God desires for us to accomplish.
Acts 4:36-37 NKJV
The silver is mine and the gold is mine says the Lord of hosts. The glory of this latter house shall be greater than the former says the Lord of hosts and in this place I will give peace

Acts 2:8-9 NKJV
Using the verses of scripture above and other verses let us pray the following prayer requests:
Father in heaven thank you for providing for us financially to carry out your will on earth. Matthew 17:24-27
CALL OUT all the finances that are needed for God's work to be done through Joy Fountain Church and everywhere. Matthew 17:24-27. (Note Vs. 27)
Pray for churches that are threatened as a result of failing finances all over Canada to seek the Lord and receive breakthroughs in every area.
Pray for the hearts of believers to be softened in the area of giving to God as He prospers us
Ask the Lord to raise financial giants for the Kingdom within His church.
Pray that JFC will have Divine favor with owners of property near us when it is time.
6. Prayer for the Defeat of Territorial Sorcery
Numbers 22:1-12, Numbers 23:1-12
"Sorcery is the use of power gained from the assistance or control of evil spirits" (Merriam Webster).
Sorcerers exist today everywhere (including Canada) and hate the gospel and those who follow Jesus. The church is the only agency on earth with the power through Jesus' name to overcome sorcery. When we pray against these dark spirits and those controlled by them we will begin to see results in these areas as God opens people's eyes to the truth.
Pray that the citizens of this great country will be united against any semblance of evil. Let God be our Salvation indeed.
Use the authority granted us in Jesus' name over the spirits of sorcery and sorcerers operating like Balaam seeking to hurl curses and hexes against the people of God.
Pray the prayer of the "Random Arrow" prophecy: that those who refuse the counsel of God (while hindering God's work) like king Ahab be brought to swift justice.
Use the authority granted us in Jesus' name over the spirits of sorcery and sorcerers operating like Simon in our neighborhood for the release of those whose minds are held captive. Acts 8:9-13, 1 Corinthians 4:4
Give Thanks and Praise for Answered Prayers
God chooses to answer our prayer in the way He determines to be best for us. He is always at work and what may appear like a delay with God is never a denial. Let us be encouraged by this scripture
"Blessed be the Lord, who has given rest to His people Israel, according to all that He promised. There has not failed one word of all His good promise, which He promised through His servant Moses."

1 Kings 8:56 NKJV
Look out and pay attention to see areas where the Father is moving and answering prayers. Give Him Praise! Amen!