The King's Reset Day 6: Reset My Tongue Oh Lord!
Saturday, January 14, 2023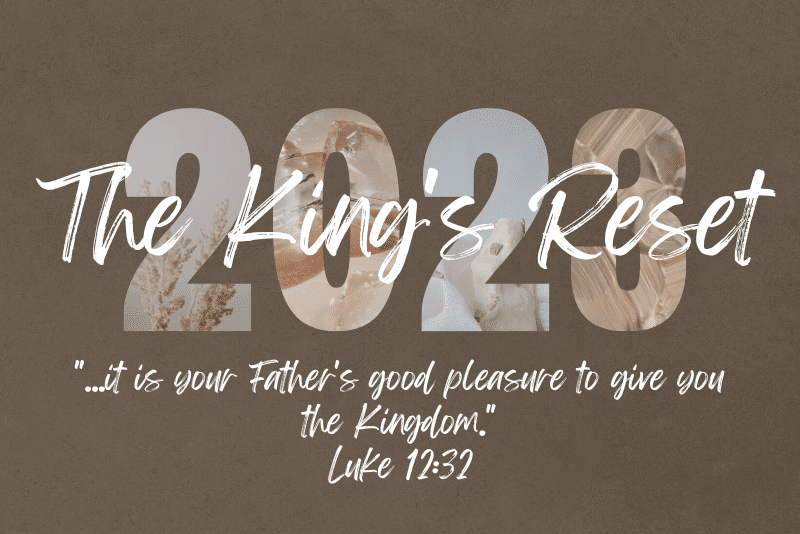 Welcome to Day 6 of The King's Reset Prayer and Fasting.
Apostle James writes about the human tongue in James 3:1-12 (Please Read)
He categorically states that if a person does not stumble in "word" that person is perfect. That to me is remarkable because our member of speech, the tongue is roughly 4.7% of the average human body.
For we all stumble in many things. If anyone does not stumble in word, he is a perfect man, able also to bridle the whole body.

James 3:2 NKJV
To the point made about the size of this member, Apostle James further compares how we control horses with bits in their mouths and how a small helm drives a ship, a much larger object in rough waters to how the body is controlled by a small member called the tongue.
Indeed, we put bits in horses' mouths that they may obey us, and we turn their whole body. Look also at ships: although they are so large and are driven by fierce winds, they are turned by a very small rudder wherever the pilot desires. Even so the tongue is a little member and boasts great things.

James 3:4-5 NKJV
Think about it. Biblical truth as we see in the above verse teaches us that our entire being is controlled and driven about by our tongue. Someone once said one of the worst descriptions in the Bible is that of the tongue. And we find the description in this same epistle of James.
Even so the tongue is a little member and boasts great things. See how great a forest a little fire kindles! And the tongue is a fire, a world of iniquity. The tongue is so set among our members that it defiles the whole body, and sets on fire the course of nature; and it is set on fire by hell. For every kind of beast and bird, of reptile and creature of the sea, is tamed and has been tamed by mankind. But no man can tame the tongue. It is an unruly evil, full of deadly poison. With it we bless our God and Father, and with it we curse men, who have been made in the similitude of God. Out of the same mouth proceed blessing and cursing. My brethren, these things ought not to be so.

James 3:5-9 NKJV
If it is impossible to tame something so important, then it is only God who can for the Bible teaches that what is impossible for us as humans to do is possible with God. This is why today we shall be going to the power center of human expression asking God to tame our tongues for us.
Remember that in the principle of a reset, the Lord is able as the Surgeon of Heaven to cleanse us from every unrighteousness. He designed our body so He can heal, repair, and even replace anything He has made. If you need a spare tongue God has more than enough.
We are gathering testimonies of what God is doing during these fasting prayer days. We would love to hear from you. Please kindly share a testimonial note with us by clicking here
Prayer Session: Lord Reset My Tongue
Please use the worship song links and Scripture verses provided if you would like as fuel for a quality time of prayer.
Here's a link to a powerful song to help you if you like:
Commit yourself and those of your household as applicable to the Lord. Ask the Surgeon of heaven to do His work in you.
Lord make my tongue good that the fruit may be good. Matthew 12:33
Read James 3:5-9 and pray the opposite description for yourself. For example where it says "…it defiles the whole body…" you pray and say, "my tongue will be a blessing to my body." Something like that.
Thank and Praise God for Joy Fountain Church if you are a member and if not still thank and praise God for us and also for your local church where The Father continues to nurture you.
End your session with thanksgiving
Special Focus Prayer Against Evil | Vaccine Injury
Matthew 21:18-22. Curse the unproductive "Fig Tree" of Vaccine injury
Job 5:12. Pray that God Almighty should frustrate the devices of the evil ones.
Judges 5:20. Let the stars of heaven align in their courses against evil cabals of this world
2 Corinthians 10:5. Cast down every high thing that exalts itself against the knowledge of God.
Psalm 35:1-10. Lord fight against those who fight against and demean the poor and helpless
What to do with personal/family time
Saturday and Sunday evenings during this fast are a great time for parents, spouses, and children as applicable to gather for some life-giving spiritual activity. You may use a worship video for singing, reading scripture passages, talking about what God is doing amongst you, etc. Let the Lord lead you.
Prayer Schedule
Daily: Morning Prayer Online at 7 – 7.30 am
Mondays and Tuesdays: Evening Prayer In-person at Church Building 6 – 7 pm (Livestreamed)
Wednesdays, Thursdays, Fridays: Evening Prayer Online at 6 pm
Saturday – Sunday: No gathering online or in person – your personal/family time