The King's Reset Day 3: Praise and Thanksgiving
Wednesday, January 11, 2023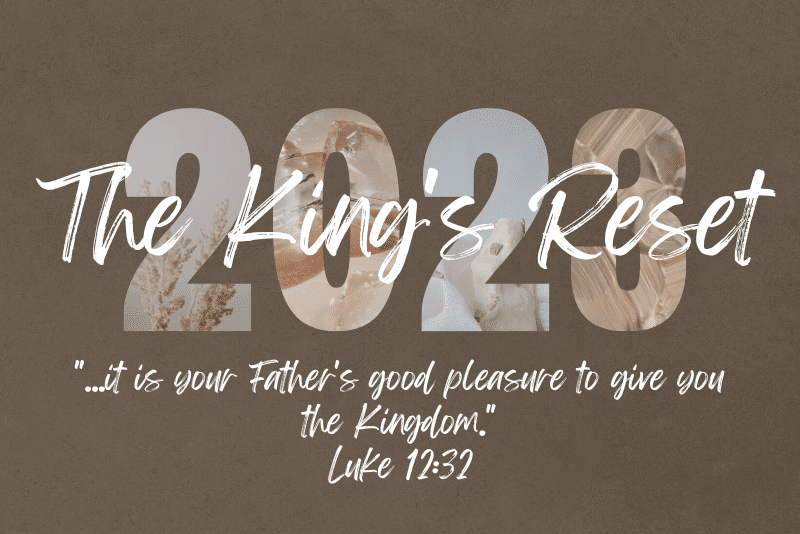 Welcome to Day 3 of our 21 Days of Prayer and Fasting. We continue with headlining the first three days with thanksgiving and praise. I hope your fast has been going well and that you are finding time to talk with the Father.
Giving thanks to God is exactly that. It is saying "thank you" for what God has done and what He will do in you, for you, through you, and more. Praise on the other hand goes beyond appreciation to extolling the attributes of our God. To break praise down further; means to exalt, magnify and glorify. When we praise God we proclaim His Almightiness, His power, His doings among us, and so forth. The Psalms are a great resource for Praising God.
O Lord, our Lord,
How excellent is Your name in all the earth,
Who have set Your glory above the heavens!

Psalm 8:1 NKJV
We can praise God in words from scripture or with our own words without musical accompaniment as well as with instruments accompanying. Take for example another set of verses from Psalm 8 which serve to glorify God for creation. Try it yourself.
When I consider Your heavens, the work of Your fingers,
The moon and the stars, which You have ordained,
What is man that You are mindful of him,
And the son of man that You visit him?

Psalm 8:4-5 NKJV
Thanksgiving and Praise as a Weapon
One of the most amazing stories in the Bible is when King Jehoshaphat led Israel to war against enemy hordes who had provoked them without cause. The Lord gave the instruction through a prophet that musicians should go ahead of the army playing instruments and singing songs of praise to God. Very strange but the King and his council obeyed and God used the power of praise to rout the enemy.
Praise and Thanksgiving Extravaganza Outline
Please use the Scripture verses provided as praise and thanksgiving fuel.
Do you have a worship song that moves you deeply? It might be time to put it on repeat and just spread your hands and hearts in praise of the Holy God, our Father Who is in Heaven. Spend some time singing and praising Him. Here is a worship song suggestion
Read Psalm 8 in a meditative manner (thinking on each verse) then use the words to praise God literally. See if you can apply the words to your own life. Where has God shown up? Praise Him for those specifics.
Read Psalm 9:1-14 meditatively and then use the words as written to praise God. Pay attention to how God is magnified in those verses with words of praise i.e words that exalt magnify and glorify His acts.
Thank and Praise God for Joy Fountain Church if you are a member and if not still thank and praise God for us and also for your local church where The Father continues to nurture you.
End your session with thanksgiving. Here is another song if you like
Prayer Schedule
Daily: Morning Prayer Online at 7 – 7.30 am
Mondays and Tuesdays: Evening Prayer In-person at Church Building 6 – 7 pm (Livestreamed)
Wednesdays, Thursdays, Fridays: Evening Prayer Online at 6 pm
Saturday – Sunday: No gathering online or in person – your personal/family time
What to do with personal/family time
Great time for spouses and children as applicable to gather for some spiritual activity. Pray, use a worship video for singing, discussing what God is doing amongst you etc. Let the Lord lead you.