Day 8 – Prayer & Fasting
Sunday, January 12, 2020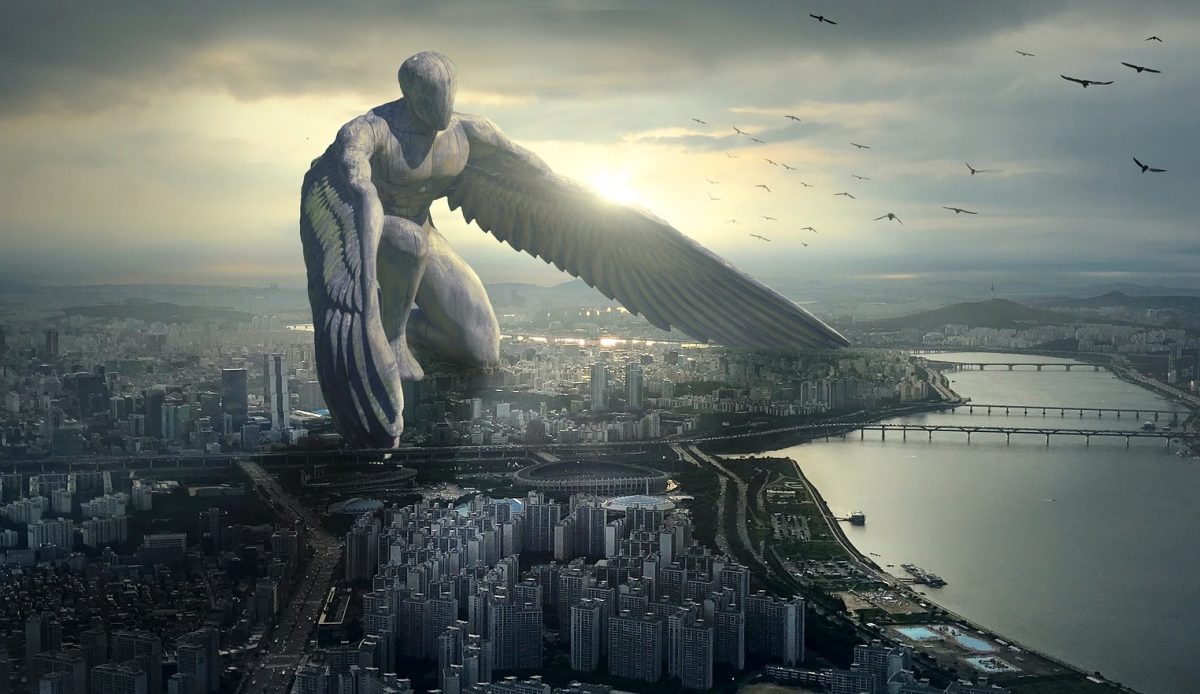 Follow Jesus: Prayer Warrior/Angel Commander
1 Now it came to pass, as He was praying in a certain place, when He ceased, that one of His disciples said to Him, "Lord, teach us to pray, as John also taught his disciples."

Luke 11:1 NKJV
50 Jesus said, "My friend, go ahead and do what you have come for." Then the others grabbed Jesus and arrested him. 51 But one of the men with Jesus pulled out his sword and struck the high priest's slave, slashing off his ear. 52 "Put away your sword," Jesus told him. "Those who use the sword will die by the sword. 53 Don't you realize that I could ask my Father for thousands of angels to protect us, and he would send them instantly? 54 But if I did, how would the Scriptures be fulfilled that describe what must happen now?"

Matthew 26:50-54 NLT
7 And Jesus said to him, "I will come and heal him." 8 The centurion answered and said, "Lord, I am not worthy that You should come under my roof. But only speak a word, and my servant will be healed. 9 For I also am a man under authority, having soldiers under me. And I say to this one, 'Go,' and he goes; and to another, 'Come,' and he comes; and to my servant, 'Do this,' and he does it."10 When Jesus heard it, He marvelled, and said to those who followed, "Assuredly, I say to you, I have not found such great faith, not even in Israel!

Matthew 8:7-10 NKJV
Jesus Christ is a Prayer Warrior and Angel Commander. He set the example for us to follow.
He revealed His divine authority over angels in His statement to Peter about asking the Father for protection from twelve legions of angels. The only reason why He didn't ask for reinforcement from heaven was because the will of God was for Him to be arrested and crucified as part of the Divine plan for our salvation.
The disciples figured out somehow that there was a connection between Jesus praying and the ministry results they were witnessing. Consequentially they also wanted in on whatever secrets He possessed and so they asked Him for lessons on how to pray. he did teach them and of course, modeled a life committed to prayer for them to see. No wonder we observe several accounts of the ministry of angels after Jesus left. Peter and the early church without a doubt enjoyed the ministry of angels. In Acts 12 we read the account of when Peter was kept in prison to be killed the next day by Herod, the church prayed earnestly for him. We know how that ended, right? Peter was delivered from prison and certain death by a visit from an angel. After being led out of the prison by the angel, Peter had this to say:
"Now I know for certain that the Lord has sent His angel, and has delivered me from the hand of Herod and from all the expectation of the Jewish people."

Acts 12:11
Our Father has not stopped working. He neither slumbers nor sleeps. His word states that He has given angels charge over us. Are we aware? Do we take that seriously? Do we consciously engage the services of angels when we pray? Jesus said "I can ask my Father for twelve legions of angels." You can ask too, depending on your circumstance.
I choose to follow Jesus the Prayer Warrior and Angel Commander.
Prayer Points
Thank God for ordaining the ministry of angels for followers of Jesus. Hebrews 1:14
Pray that the church has a better understanding of what is available to us in the supernatural realms. Ephesians 3:20-21
Pray that warrior angels will line up for our good in the construction work at Burnett Avenue. Genesis 28:12
Pray that Harvester Angels bring in people to our current location and our new location at Burnett when we launch there. Mark 13:27
Pray in the name of Jesus, that people in satanic bondage experience angelic deliverance. Do you know anyone like that? Make mention of their names in prayer and engage the services of angels over them.
Declare that this year 2020 we will all "Follow Jesus"
Re-Listen to Today's Prayer Calls
Morning
Will be uploaded after the call
Evening
Will be uploaded after the call