The King's Reset V.
Tuesday, November 29, 2022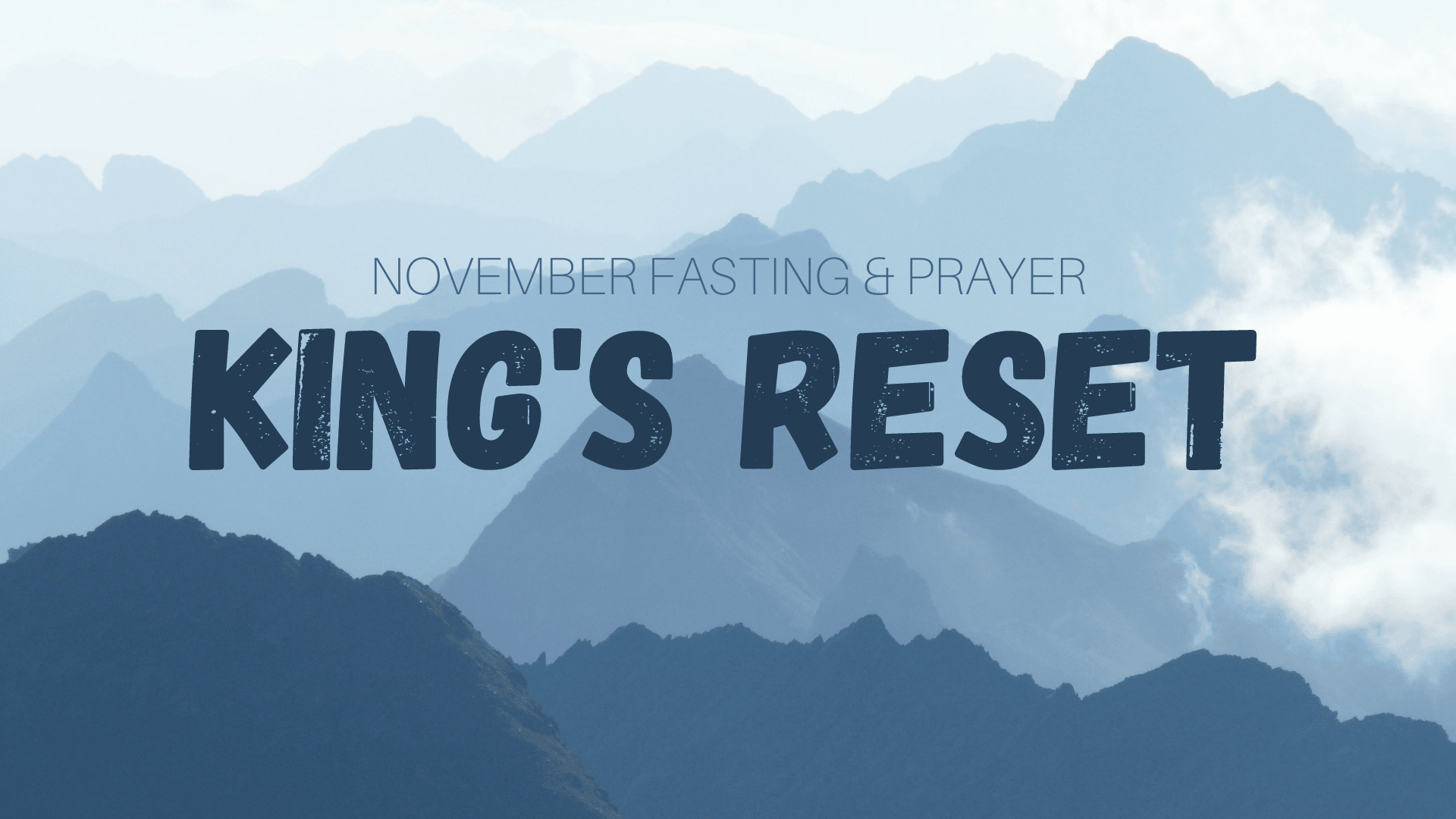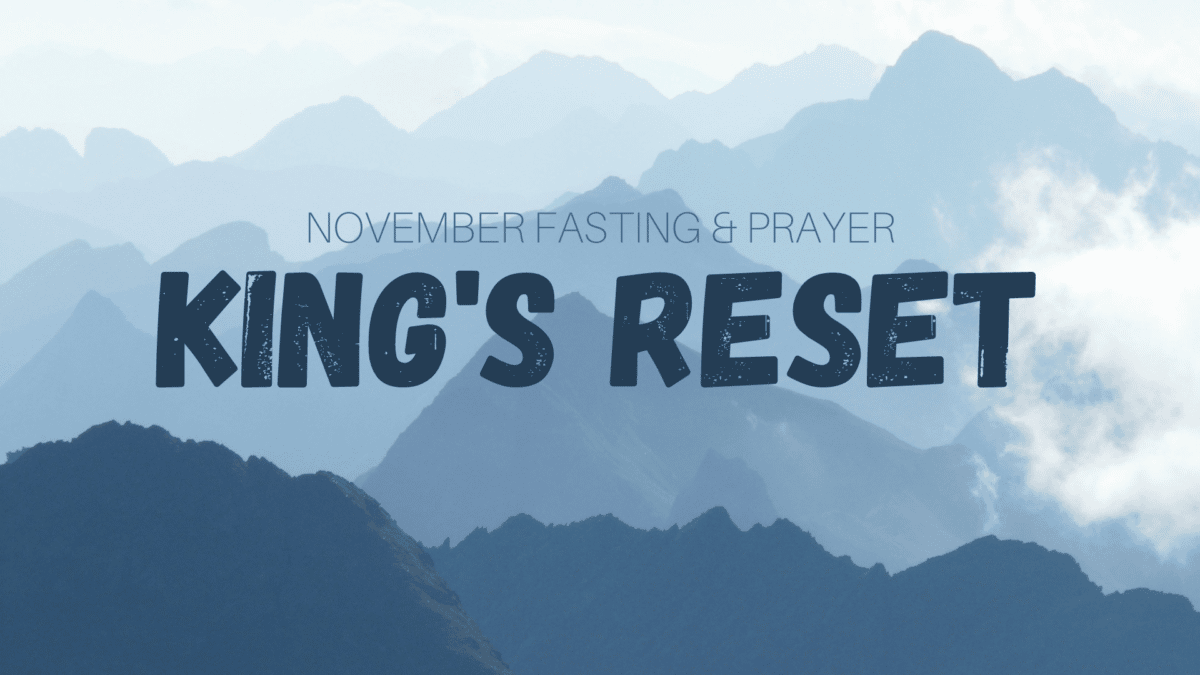 This is our fifth and final installment in "The Kings Reset" Fasting and Prayer Tuesdays in November. Each Tuesday has been a great time. Would you say agree?
We must always emphasize and never forget that when The King resets any area of our lives He will not only repair but also update. This means we will get caught up. This is because of His mercy.
The 8 key areas for reset are as follows Heart, Hour, Hand, Home, Headship, Holiness, Holding, and Heading (direction). Today we will focus on Holding (what we are holding) and Heading (direction)
Holding Reset
What we are holding speaks of what we hold dear either mentally or physically speaking. It refers to what we hold dear in our hearts and refuse to let go of for the glory of God to manifest in our lives. Jesus sets the example in how he let go and let God take complete control of His future by denying Himself.
Self-denial is the key to letting go. Self-denial can be modeled and it can be learned. Jesus modeled that for the first disciples and for us with His submission to the will of God and subsequent death on the cross.
"Test all things; hold fast what is good. 22 Abstain from every form of evil."

1 Thessalonians 5:21 NKJV
If Jesus held onto His status He would never have gone to the cross. There are many in the church today who hold on to their status and accomplishment in life. The pride of life gets in our way and we refuse to submit to God.
What is it that God has asked you to do in the past that you struggled with? Is there something he is asking you to let go of now? Do you love Jesus enough to let Him run your life? God is not looking for perfect people (there are actually no perfect people). He is looking for willing people.
Heading Reset
Everyone in this world is heading in one direction or the other. What we are doing now can determine where we will end up.
One common destination for everyone alive today is that we will all die. The Bible says "it is appointed unto man to die once and after that the judgment." In other words, we are all headed for judgment. The question we should all be asking is how we will be individually judged before God when we leave. Those who believe in Jesus will be judged at the Judgment Seat of Christ while unbelievers will face the Great White Throne Judgement.
"And as it is appointed for men to die once, but after this the judgment,"

Hebrews 9:27 NKJV
Having talked about eternal direction let us look at our destination here on earth. Everything we are currently engaged in is a determinant of where we are more than likely to end up. Every thought, word, and action are seed toward a future harvest. The question o our minds as we meditate and pray is where are my thoughts, actions, and words taking me as far as my immediate and future life is concerned?
Do not be deceived, God is not mocked; for whatever a man sows, that he will also reap. 8 For he who sows to his flesh will of the flesh reap corruption, but he who sows to the Spirit will of the Spirit reap everlasting life. 9 And let us not grow weary while doing good, for in due season we shall reap if we do not lose heart. 10 Therefore, as we have opportunity, let us do good to all, especially to those who are of the household of faith.

Galatians 6:7-10 NKJV
Consider your ways and ask that question of yourself. This question is applicable to every sphere of life. Here are a few question samples to provoke critical thought:
Where is my talk (words) taking me?
Where is my spending taking me?
Where are my friendships (relationships) taking me?
Reset Prayer (Holding and Heading (Direction)
Let us use Haggai 1:7 for our prayer
"Thus says the Lord of hosts: "Consider your ways!"

Haggai 1:7 NKJV
Let us pray that the Lord will guide us in examing/ considering our ways. 2 Corinthians 13:5
Pray for grace to let go of what we hold that is unhelpful.
Pray that you will not be blindsided by your own error and that the Lord opens your eyes to any personal flaws. Psalm 19:13
Take a moment to meditate and listen to hear what the Lord will speak to you.
What did you hear? What pictures are brought to your attention? Is there anything you may be asked to repent of?
Let us close our time of prayer with a declaration of dependence on The King:
Trust in the Lord with all your heart, And lean not on your own understanding; In all your ways acknowledge Him, And He shall direct your paths.

Proverbs 3:5-6 NJKV
Thank you for joining The King's Reset fasting prayer sessions for November 2022. May the Lord work in us to will and to act according to His will in Jesus' name.