The King's Reset IV.
Tuesday, November 22, 2022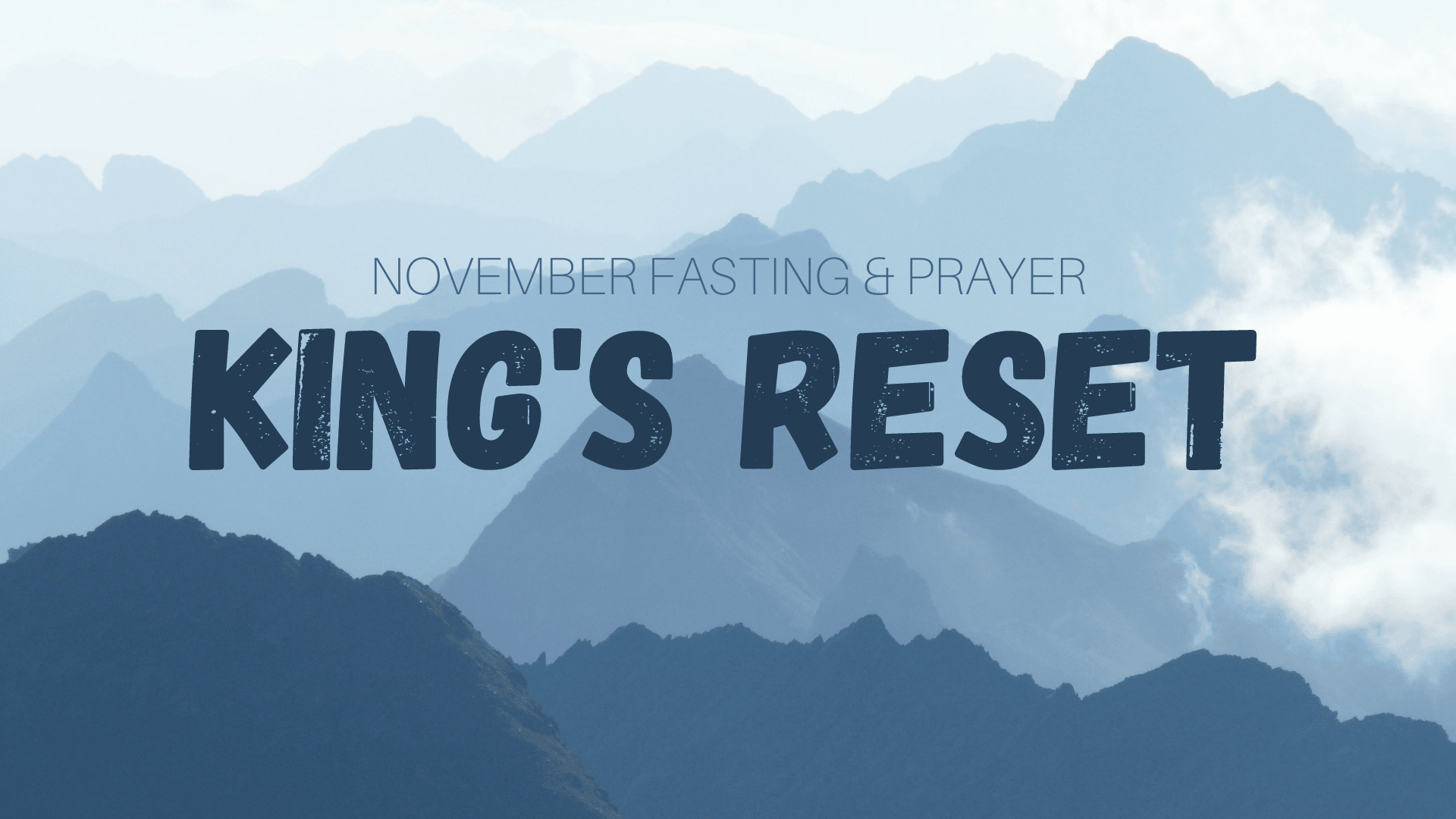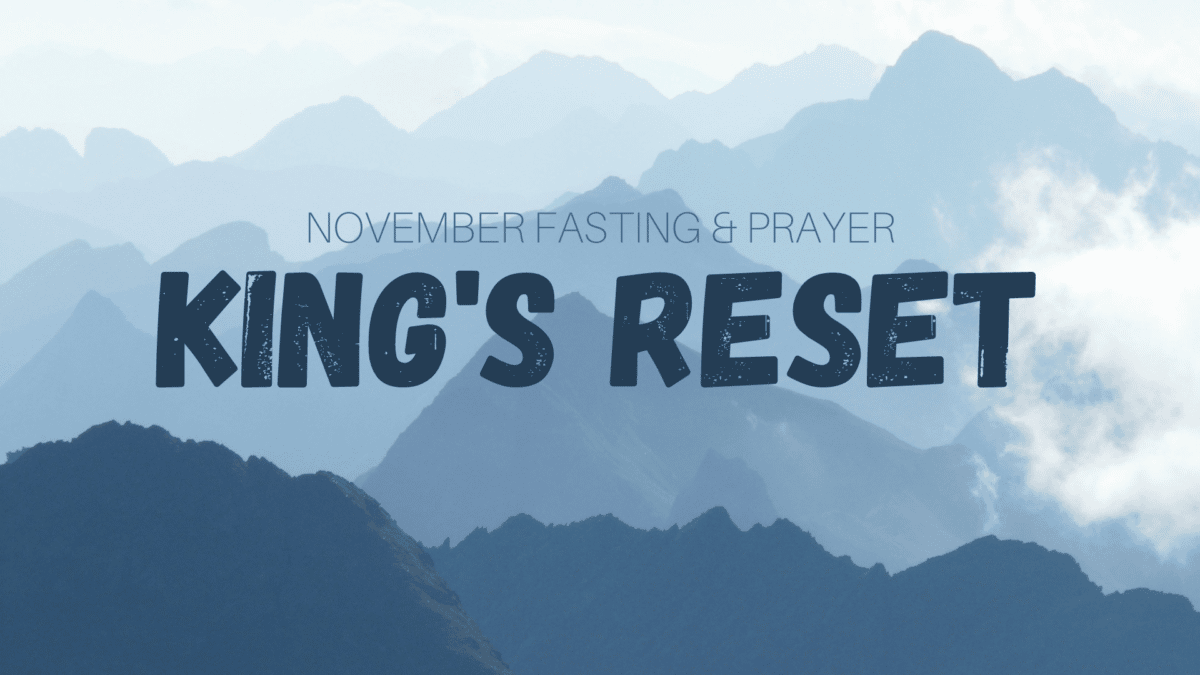 This is our fourth installment in "The Kings Reset" Fasting and Prayer Tuesdays in November. Praise God for the grace to gather each Tuesday for prayer.
As we have reasoned in the past articles and prayer sessions, when God presses the rest button in our lives he will not only repair but also update.
The 8 key areas for reset are as follows Heart, Hour, Hand, Home, Headship, Holiness, Holding, and Heading (direction). Today we will focus on Headship and Holiness (direction)
Headship Reset
The head is the most important part of the human body. If a person were to lose their legs, hands, eyesight, or some other sensory ability they can still function with these limitations. On the other hand, if we lose our heads whether mentally or God forbid worse, we are done.
Organizations and societal structures need a head or leader to function properly just as an airplane belonging to an airline requires an Airline Pilot and a sea-faring vessel Sea Captain. God has made Christ the Irreplaceable and so Unchallenged Head of the Church. Likewise, He made the man head of the home. For the proper function of society, family, and organizational success headship in proper order have to experience a reset. All of this points to God as the God of order. He has set order for the Church, the home, and societal structures. We must ask Him for His wisdom to help us set things in order.
In his letter to the Church at Corinth, Paul teaches the Divine order of authority for the church as well as declaring his authority as an Apostle of the Lamb to "set things in order."
"And God has appointed these in the church: first apostles, second prophets, third teachers, after that miracles, then gifts of healings, helps, administrations, varieties of tongues."

1 Corinthians 12:28 NKJV
"…And the rest I will set in order when I come."

1 Corinthians 11:34 NKJV
We must pray that the Divine order for Headship (leadership) is practiced in God's church, the family, and society as a whole.
Holiness Reset
Holiness is a state of being while righteousness is doing what is right. We cannot live holy lives acceptable to God in His will without righteousness (right living). While on earth there is no perfection however we journey toward perfection in Christ. The scriptures show us that there is a connection between righteousness and holiness. When we allow God's grace to lead us in righteous living the result is a holy slate before God.
"…For just as you presented your members as slaves of uncleanness, and of lawlessness leading to more lawlessness, so now present your members as slaves of righteousness for holiness"

Romans 6:19b NKJV
To help us perform righteous acts, that is to do God's will, Jesus sent the Holy Spirit to be in us. He promised that the Holy Spirit will take of what is His and give to us while guiding us into all Truth
"However, when He, the Spirit of truth, has come, He will guide you into all truth; for He will not speak on His own authority, but whatever He hears He will speak; and He will tell you things to come. 14 He will glorify Me, for He will take of what is Mine and declare it to you."

John 16:13-14 NKJV
God who is the Head of all Creation, the Universe, and all seen and unseen, Himself is holy and so He commands that His children be holy as well.
Reset Prayer (Headship and Holiness)
Let us use 1 Peter 1:13-16 for our prayer
"Therefore gird up the loins of your mind, be sober, and rest your hope fully upon the grace that is to be brought to you at the revelation of Jesus Christ; 14 as obedient children, not conforming yourselves to the former lusts, as in your ignorance; 15 but as He who called you is holy, you also be holy in all your conduct, 16 because it is written, "Be holy, for I am holy.""

1 Peter 1:13-16 NKJV
Give thanks to God for the blessing of revelation He has given to us through the scriptures about the King's Reset. Praise Him in advance for making us holy through Christ our Lord and Saviour
Praise Him for the power of His word in how He will reset Headship and Holiness for His glory
For leaders and those whom God has called to lead pray with 1 Timothy 3: using the words of scripture for yourself. Pray in this manner for your spouse and children as applicable and for your church leaders and others as well.
For holiness pray with 1 peter 1:13-16 using the words of scripture for yourself. Pray in this manner for your spouse and children as applicable and for your church leaders and others as well.
Let us use 1 Timothy 2:1-7 for Leaders everywhere in the home, church, and larger society.
"Therefore I exhort first of all that supplications, prayers, intercessions, and giving of thanks be made for all men, 2 for kings and all who are in authority, that we may lead a quiet and peaceable life in all godliness and reverence. 3 For this is good and acceptable in the sight of God our Savior, 4 who desires all men to be saved and to come to the knowledge of the truth.

1 Timothy 2:1-7 NKJV
Pray with the scripture above using the words as written to cover all those who are called to Headship to do the will of God.
Next Tuesday we shall continue and close with the final 2 which are "what we are Holding" and "where we are Headed." Have a blessed day in Jesus' name.