The King's Reset III.
Tuesday, November 15, 2022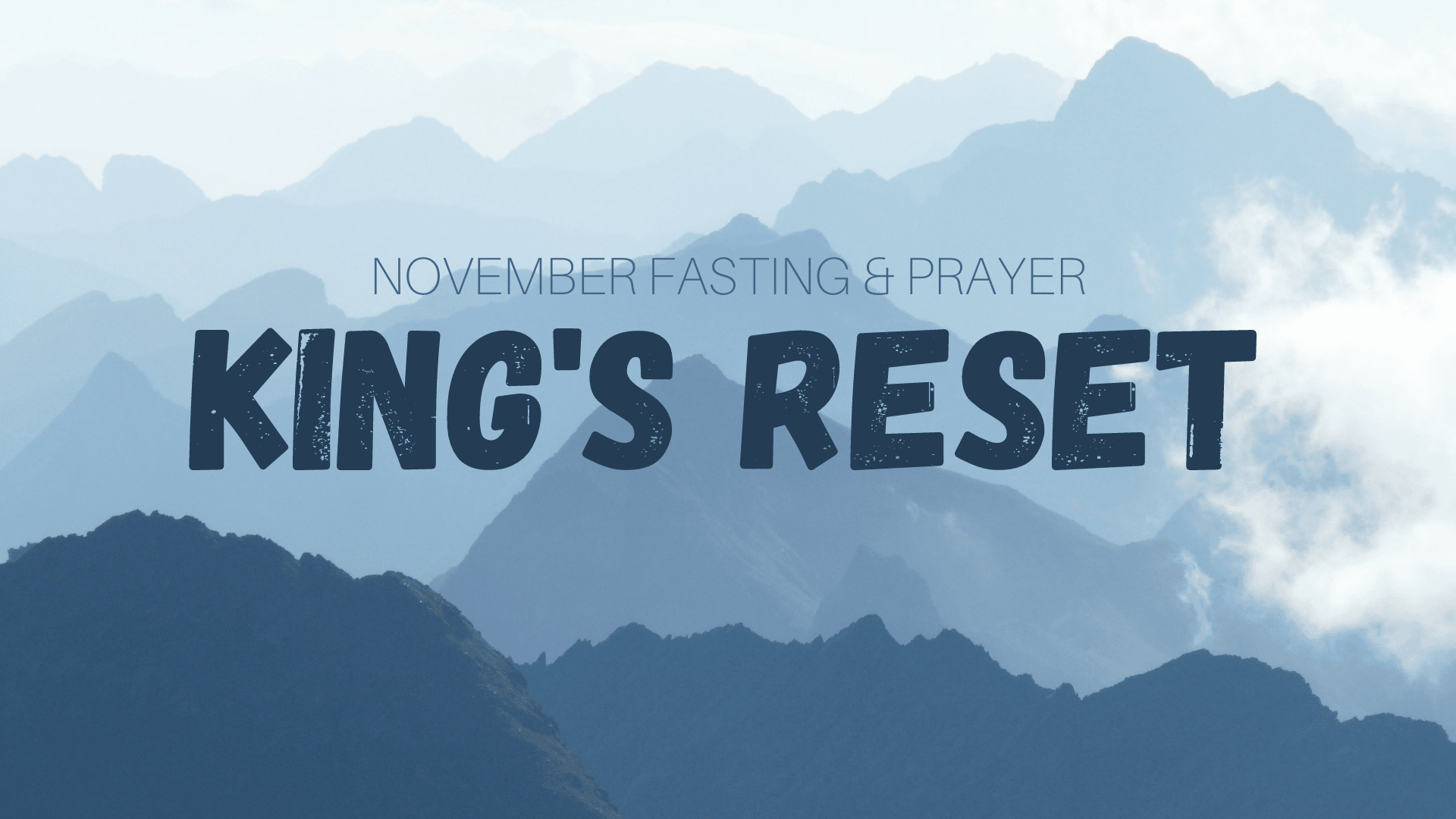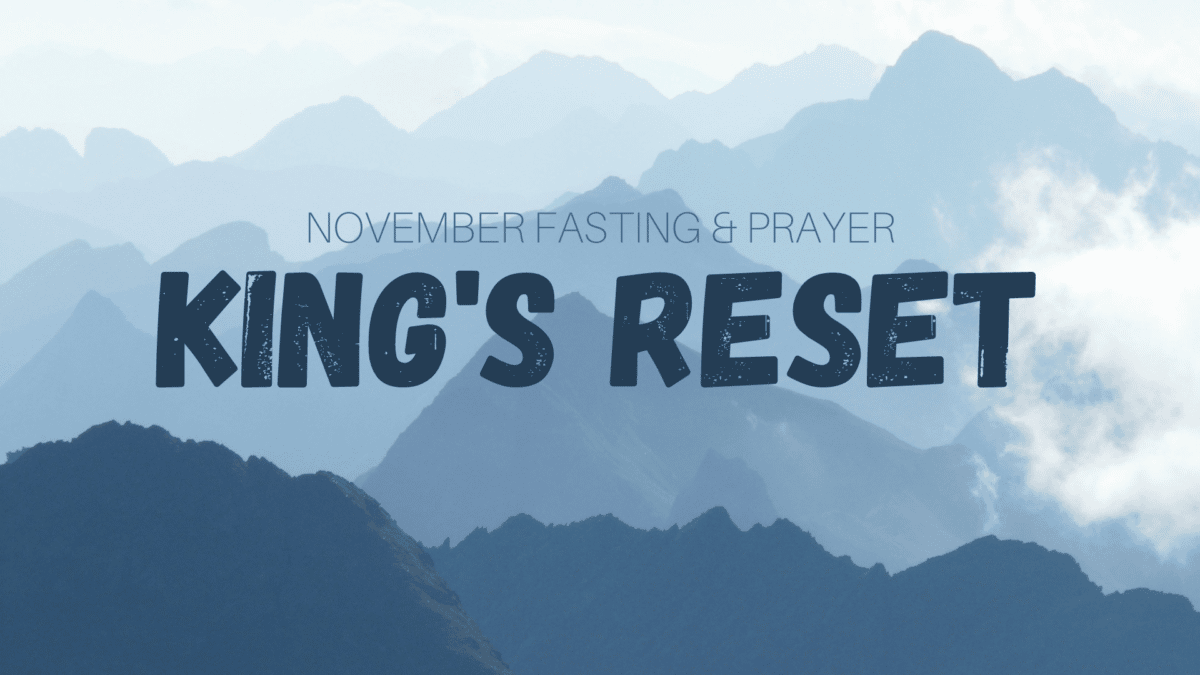 We have set apart all the Tuesdays in November (1, 8, 15, 22, and 29) for Fasting and Prayer with the theme "The Kings Reset."
The King's reset repairs and updates to the place it should have advanced to from the point of damage.
8 key areas we are considering for reset are as follows Heart, Hour, Hand, Home, Headship, Holiness, Holding, and Heading (direction). Today we will focus on the Hand and Home
The Hand Reset
Think about how we can cope with life without hands if you already have a pair. There are people who have no hands and have done a marvelous job in learning to live without a pair or just with one. With our hands, we are able to do all kinds of work such as working on a computer, lifting items, and passing things from one person to another. With our hands, we wave, and extend a warm handshake to friends and family. The Bible tells us to lift up holy hands in worship as well as in prayer (Psalm 141:2, 1 Timothy 2:8.) It also counsels us to clap our hands unto the Lord (Psalm 47:1). Lifting our hands for the aforementioned purposes suggests that the accompanying actions are towards the Lord our God. The Lord led Israel by the hand of Moses and Aaron (Psalm 77:20). When it was time to leave this Earth, Moses laid his hands on Joshua and he was filled with the spirit of wisdom (Exodus 34:9.) What will God use mine or your hand to do during our lifetime? That is a big question, isn't it? I think we have a responsibility to present our hands to him and say "Father, God use my hands for your glory."
"You led Your people like a flock, By the hand of Moses and Aaron."

Psalm 77:20 NKJV
The rod that Moses held in his hand as a shepherd became a mighty instrument for the display of God's power.
So the Lord said to him, "What is that in your hand?" and he said "a rod" And He said, "Cast it on the ground." So he cast it on the ground, and it became a serpent; and Moses fled from it. Then the Lord said to Moses, "Reach out your hand and take it by the tail" (and he reached out his hand and caught it, and it became a rod in his hand) "that they may believe that the Lord God of their fathers, the God of Abraham, the God of Isaac, and the God of Jacob, has appeared to you."

Exodus 4:2-5 NKJV
When Nehemiah returned from Persia to undertake the assignment of rebuilding the walls of Jerusalem, the record shows first that various hand skills were needed for construction. Also, those who were skilled in the handling of weapons of war took turns to provide guard protection from their detractors, while the people worked with their hands on the wall. From using his hands as a cupbearer to King Artaxerxes 1, Emperor of the great Super Power Kingdom of Persia, God called him to use those same hands to lead the reconstruction of Jerusalem's wall. (See Nehemiah 3 and 4)
Brother and sister, what is in your hand? May God use all the combined skills and tools of our varied trades for His glory. Amen!
The Home Reset
The home is the most important unit of society as God intended. However, the enemy has lied to people that we don't need the original family unit. When children are taught at an early age about the grace of God, His providence, and power, they are spared many of the evil entrapments that await them in the world. Being a family that attends church is not enough. The home should be a place where God dwells and our relationship with Him is practiced for the benefit of everyone in the family. In the very first gospel sermon preached on the Day of Pentecost, Peter made sure to announce that the message of Salvation through Christ is first for the family unit.
"Then Peter said to them, "Repent, and let every one of you be baptized in the name of Jesus Christ for the remission of sins; and you shall receive the gift of the Holy Spirit. 39 For the promise is to you and to your children, and to all who are afar off, as many as the Lord our God will call.""

Matthew 26:40 NKJV
Philip the evangelist was ordained as one of the original deacons in Acts 6. He led the entire city of Samaria to Christ in Chapter 8. Interestingly we find him later living in the important port city of Caesarea hosting special meetings in his home. The account records that his 4 daughters were involved in ministry as well.
"On the next day we…departed and came to Caesarea and entered the house of Philip the evangelist who was one of the seven and stayed with him, now this man had four virgin daughters who prophesied"

Acts 21:8-9 NKJV
It is a great blessing when the family unit is reset to align with God's will. This is applicable for families with both parents present or unavoidable situations where there is only one parent. Our God is a miracle worker and desires all to be saved. If God is given first place in our homes, our service to Him in the public sphere will be a continuation of our service to Him at home. Home is where it starts!
Father in Heaven Reset our Homes for your glory in Jesus' Mighty Name! Amen
Reset Prayer
Let us use Matthew 7:24-25 to begin our prayer
"Therefore whoever hears these sayings of Mine, and does them, I will liken him to a wise man who built his house on the rock: 25 and the rain descended, the floods came, and the winds blew and beat on that house; and it did not fall, for it was founded on the rock."

Matthew 7:24-25 NKJV
Give thanks to God for the blessing of revelation He has given to us through the scriptures about the King's Reset.
Praise Him for the power of His word in how He will reset our Hands and Homes toward Him
Pray in this manner "Spirit of God I ask that my hands will never be empty. Like Moses let my hands be a conduit of Divine grace."
Pray in this manner "Father, here are my hands, I surrender them to you that you may use them for your glory."
Using Psalm 147:1 and 1 Timothy 2:8 ask the Lord to make His church a place where we clap unto Him for triumphant worship and a place where we lift up holy hands in praise and prayer.
Next Tuesday we shall continue with Headship and Holiness. Have a blessed day in Jesus' name.